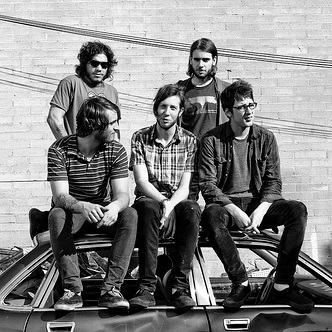 CARAVELS
Hailing from Las Vegas, Nevada, Caravels unleash an incredibly dense—and yet thoroughly interesting—non-specific blend of brooding, modern hardcore, '90s screamo temperament and gloomy, lumbering post-rock elements.
Topshelf Record's SXSW Showcase
Austin, TX
Light & Noise, Topshelf Record , and Count Your Lucky Star's SXSW Showcase
We teamed up with Topshelf Records and Count Your Lucky Stars to make a couple of showcases during SXSW. 2 days of great music, friends, beer and hotdogs by Phil.
The lineup is:
Empire! Empire! (I Was a Lonely Estate)
Joie de Vivre Warren Franklin & The Founding Fathers
Caravels
Weatherbox
Kind of Like Spitting
Look Mexico (acoustic)
Pentimento
No Somos Marineros
The Great Albatross
Texas Instruments
Donovan Wolfington
Tall Ships
Octaves
Frameworks
Two Knights
Pswingset
Vales
Chris Simpson